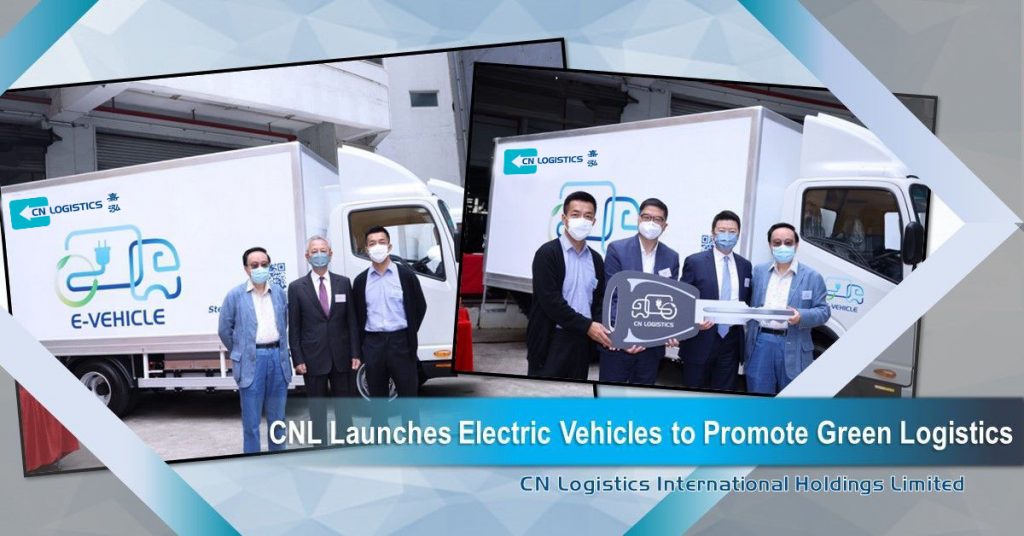 Sustainability is always CNL's core value in long-term development. The Group has spared no effort in fulfilling its corporate social responsibility and promoting green logistics. To accelerate the transformation to a low-carbon city, fostering the sustainable supply chain with our brand customers and partners, CNL is pleased to announce three Electric Vehicles have been officially put into operation today!
To celebrate this remarkable moment, the Group has held a launching ceremony at its Tsuen Wan facility and invited special guests including Hon. Frankie Yick Chi-ming, SBS, JP, member of the Legislative Council of the Transport Industry, customers and green partners to attend. These new Electric Vehicles together with the existing electric vans will be used for supporting clients' daily operations and transportation of recycled materials. The expanded electric fleets will also help the Group to accomplish the yearly reduction target of 6,091 tons and reduce the carbon emission by 126%!
CNL has always attached great importance to sustainable development and promoting a green supply chain. To support waste reduction and carbon neutrality in the fashion industry, the Group launched one-stop #CNLGreenSolutions in 2021 and received overwhelming responses from our branded customers. Our effort and work are also highly recognised by the industry. Earlier this year, the Group received a bronze medal from EcoVadis, an international rating platform on business sustainability.
In the future, we will continue to promote green transportation in Hong Kong and China, while expanding our green logistics services to branches around the world. We look forward to working with our customers and partners, cooperating with academic and other industry experts, exploring new opportunities to make greater contributions to the global society!